SUMMER FUN WITH INFOHIO'S BEACH BINGO
Summertime is right around the corner! Let's continue to extend student learning with fun summer learning activities and resources on INFOhio's Summer Learning page.
Challenge families and students to take INFOhio's Beach Bingo Challenge this summer to accelerate learning with fun activities and earn a badge and certificate to Show What You Know! Students can share their certificate and badge on social media with help from an adult by tagging @INFOhio on Facebook, Twitter, or Instagram with #INFOhioWorks.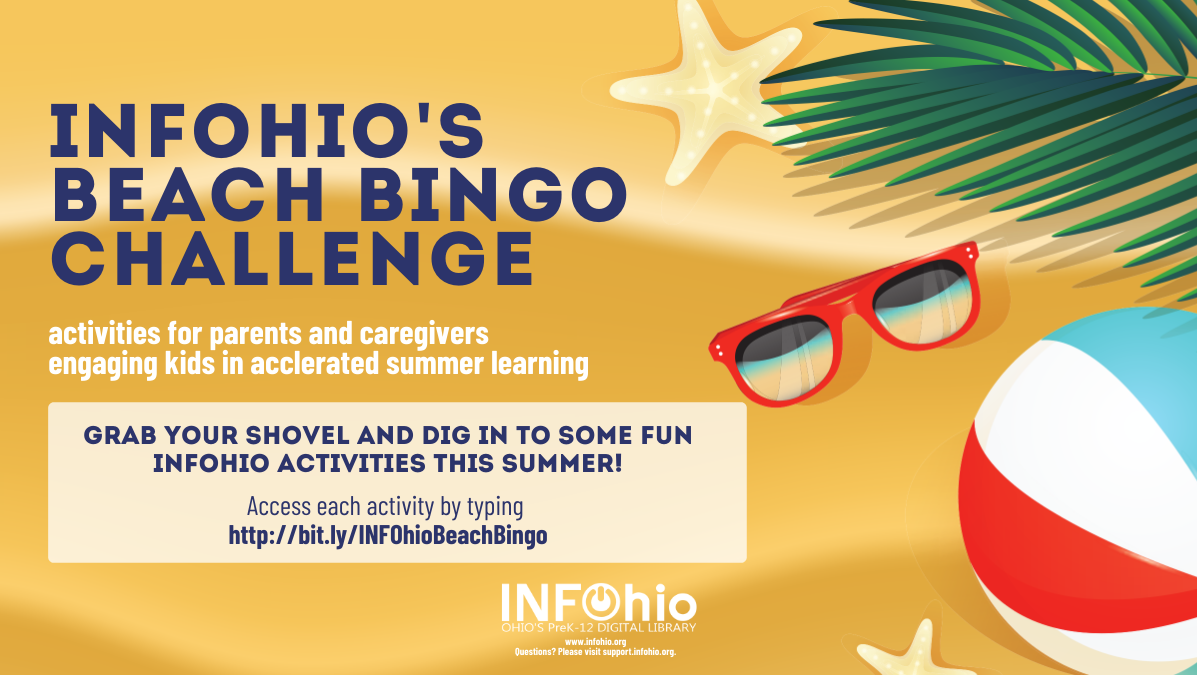 Share the URL or send the printed flyer home with students so they can keep the learning going all summer long!